Orangetheory Fitness is a boutique fitness studio that originated in Florida in 2010, and is now located in 23 countries, with over 1,200 studios globally. Each session combines science, coaching and technology to offer its members maximum results through smart heart rate monitoring, and trust us, it really does put you through your paces!
Working closely alongside Cat and Emily in the UK marketing team, we support the studios based throughout the Midlands and North franchise, including those based local to us in Derby, Nottingham, Altrincham, and the "coming soon" Leamington Spa studio.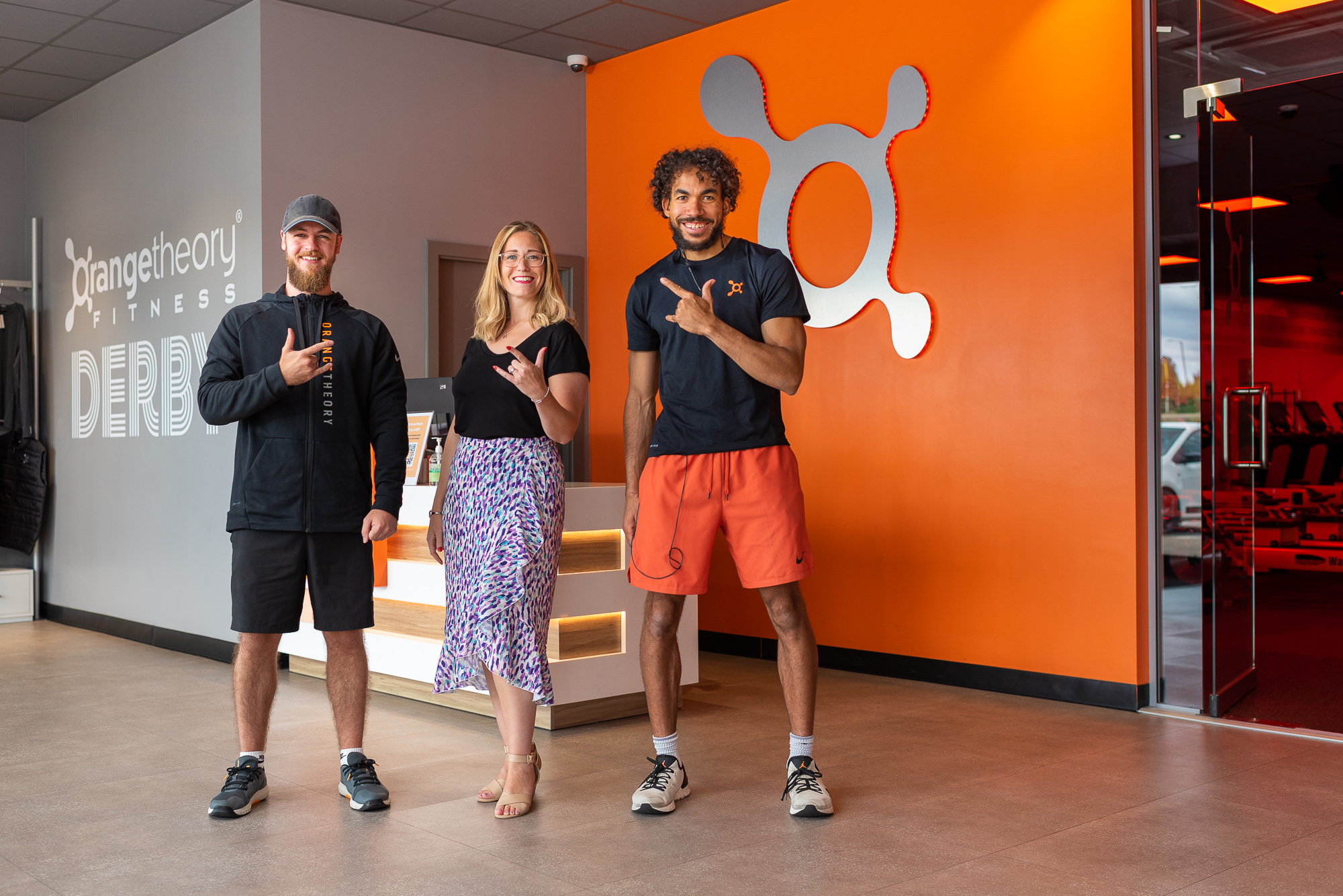 "2021 was very much a year of refresh for Orangetheory Fitness UK. We were keen to remain consistent and true to our brand, but wanted to add a little contemporary style and show the fun and vibrancy of our class and community within our assets. Parry Creative has helped shape our vision and produced a suite of print and digital assets that have been integral to our lead gen campaigns. 
In a time when Covid has created an uneasy market for retail businesses, gyms and beyond, Laura and her team have helped us to engage with new audiences and entice them through our studio doors. We look forward to developing further projects with Parry Creative in 2022."
Catherine Rhun
Marketing Director, Orangetheory Fitness
The team initially approached us back in May 2021 to help rebrand a host of Orangetheory's marketing materials. With a range of assets being used across digital, social and print, the existing creative lacked consistency across channels and wasn't quite hitting the right creative tone for their UK audience, service level and brand personality. Enter Parry Creative!
After mocking up some initial scamps and mood boards, and presenting these to the UK and US teams, we set about designing a full suite of marketing materials for the studios, including a refresh of the website, creation of direct mailers, social media assets, digital ad banners, flyers and vouchers, large format advertisements and print adverts.
Of course, it was important that the new creative complemented its wider global branding and reflected Orangetheory's core values, the motivation it offers its members, and the strong sense of community within the studios, while directly appealing to a UK audience at the same time. Our main challenge was to bring consistency across the marketing materials and create a new design style that would appeal to the UK audience.

Having designed and implemented the new look and feel, we then went on to support the team with the launch of its new Nottingham studio, rolling out the new branding across all promotional materials including which proved to be a huge success!
Fast forward to present day, and we now handle a range of design work, branding, and creative assets on an ongoing basis for the Midlands studios.
We are also very excited to be working on the launch of the new Leamington Spa studio, set to open its doors in January 2023. Watch this space for updates!